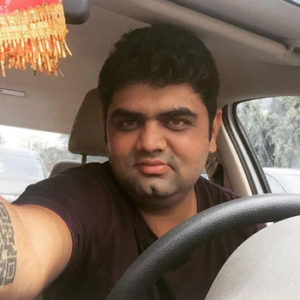 I am an UI designer with a flair for front-end development that makes any brand shine at what they do best. I am right now building amazing products for our clients both Indian and International at Interactive Digital Labs.
I am part of the Design and Marketing Teams for Make WordPress and has spoken at local camps on Gutenberg as well as the importance of user experience. I am not intimidated by markup, languages, or tools: HTML to CSS, wireframing to prototyping, JavaScript to agile development, and design programs including Sketch, Adobe XD, Figma, Photoshop, Illustrator, InDesign etc.
I love languages, and not just programming either. I speak English, Hindi, Marathi, and Gujarati. When I am not taking courses to improve my skills, I am trying new food, dabbling in filmmaking and photography, and running and cycling.
Say hi to me on Twitter here @jaymanpandya.