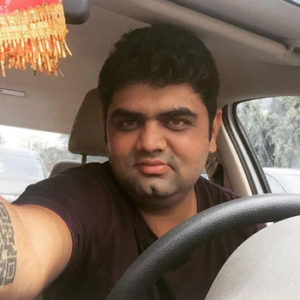 User Interface Designer/Senior Front-end Developer with an experience of about 13 years, I am a go-to guy for a lot of startups & digital agencies in Mumbai.
I have served at the position of Creative Head or equivalent at companies like Zee TV, Indigo Consulting (A Leo Burnett Company), J.P. Morgan, ICICI Bank. I have worked on projects for companies like Godrej, Mahindra Agri, JCB, Boehringer Ingelheim, Johnson & Johnson, 9XMedia, DittoTV, Axis Bank, Birla Sun Life, ICICI etc to name a few.
I am currently hustling to make world a better place by building amazing products for our clients at Interactive Digital Labs.
I would love to talk and connect with you'll. To reach out to me send me an email on converse@jaymanpandya.com