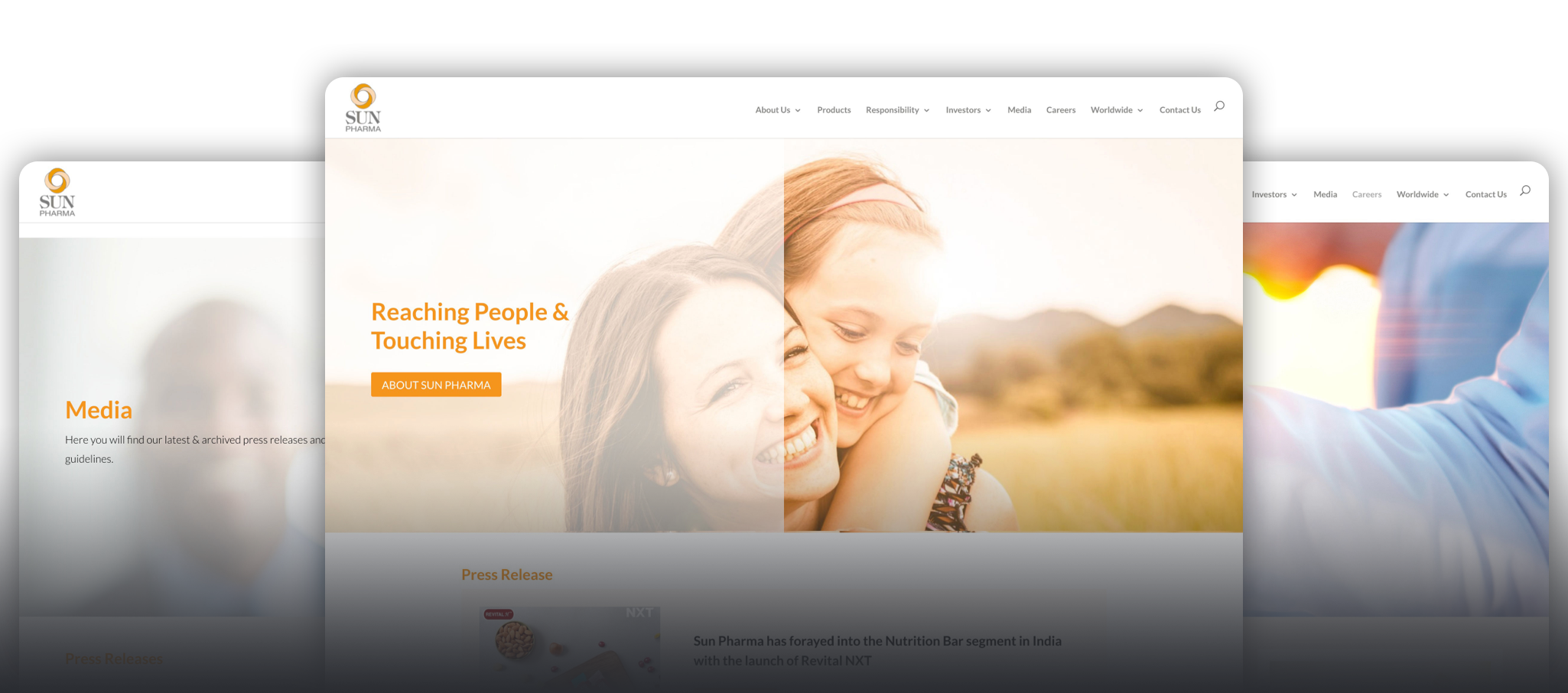 INTRODUCTION
Sun Pharma is the fourth largest generic pharma company in the world.
 BRIEF
The corporate website of Sum Pharma was old and used design patterns from yesteryears. The brief was to redesign the website usign the latest design trends, make it accessible on myriad devices and make a backend that was easy to use and update the website.
SOLUTION
The website was rebuilt on WordPress from ease if use for mainteners and was redesigned from ground up to achieve it's accessiblitly goals. The website now supports a wide range of languages like French, Portuguese, German etc.