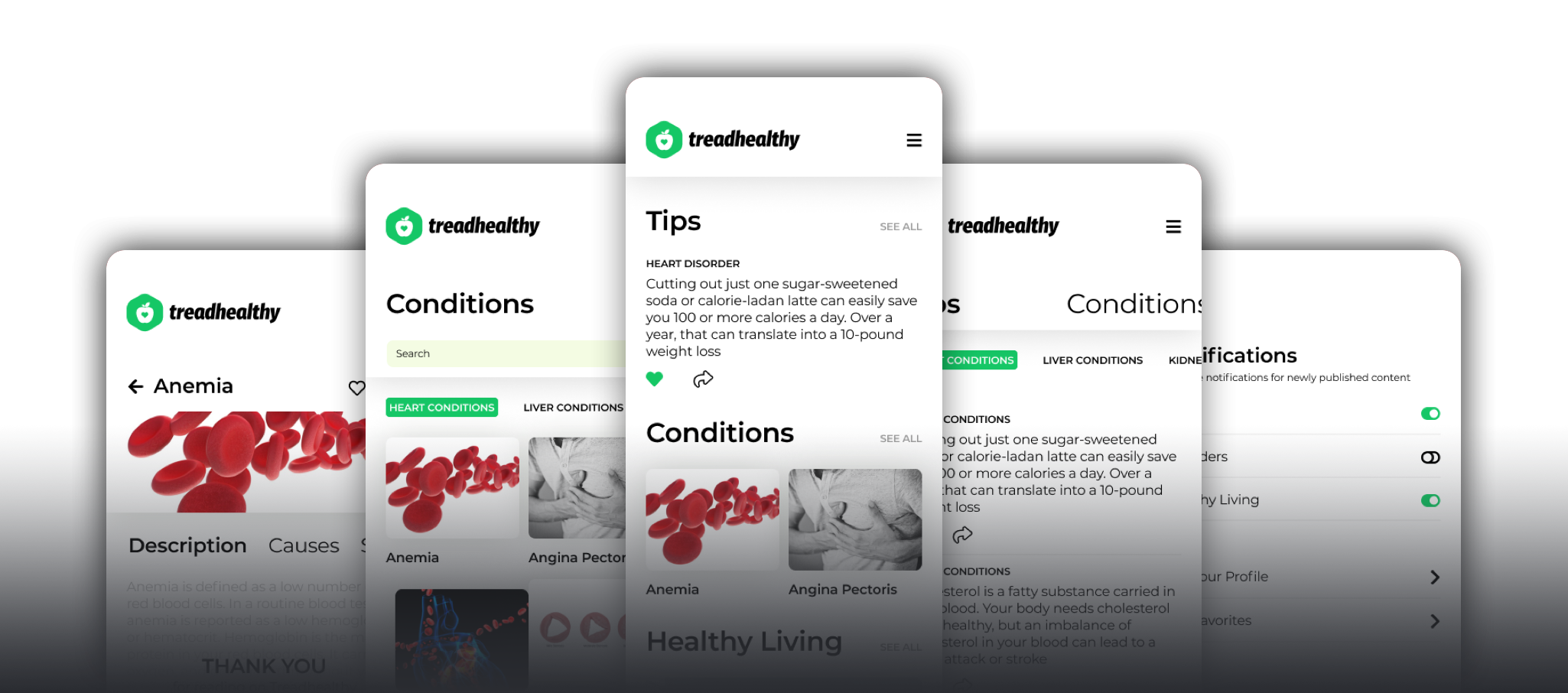 Treadhealthy
iOS & Android App
iOS DEVELOPMENT UNDER PROGRESS
Designed in Sketch
INTRODUCTION
Treadhealthy is an informative app that allows you to get in-depth information about diseases. The app monetises by getting users to see ads before they can read the articles.
 BRIEF
The app was initially a paid app that listed articles about heart diseases. This approach worked well for several years while the app was using a basic layout built on the basis of Material design concepts. But in last few months the sale & usage of the app has dropped hence the app owner decided to move the app on freemium model and also add information about diseases of kidney, stomach, spine, skin etc.
SOLUTION
The app was redesigned from group up taking inspiration from iOS design language of large headers and lots of white space. Fresh green & white color palette was used to have a calming effect the users when they are reading uncomfortable things about diseases. As of now the app on the Play store is using the new color palette and old UI elements. A new app with new UI implementation is currently under development.