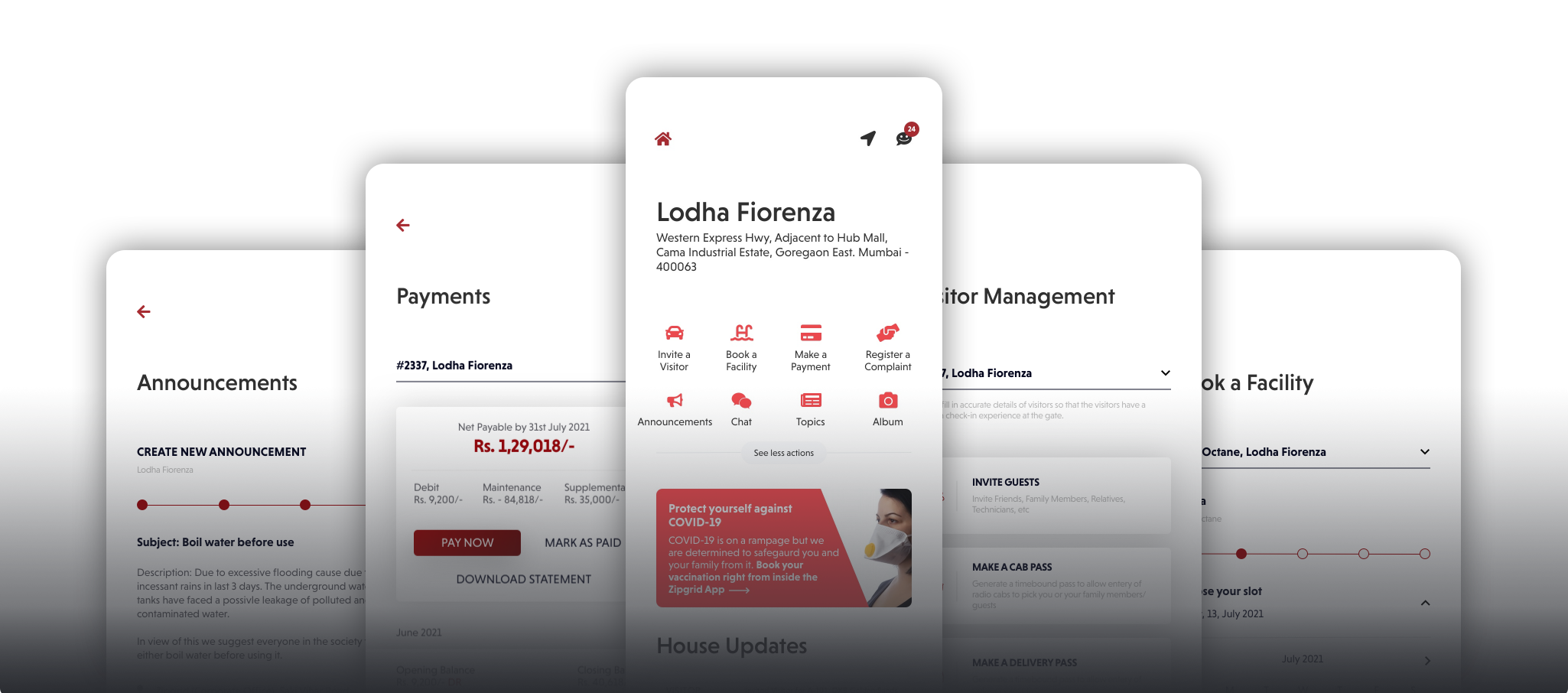 INTRODUCTION
Zipgrid allows you to manage your property from anywhere using a few taps. This app is specially desinged for Zipgrid customers.
Key features of this app are not limited to inviting visitors, making announcements, clearing society dues using online payment methods but also allows the property owners to manage all aspects of leasing like adding & managing tenants, collecting rents etc.
PROBLEM
The app was designed back in 2017/18 and had UI components and user flows that were cumbersome resulting in drop of usage.
SOLUTION
As the usage of app has dropped to almost nil, we took a drastic approach of redesigning the app from ground up and consolidated a lot of features. This app is currently under development (as on 28th Sept. 2021) and should be live by end of September 2021.